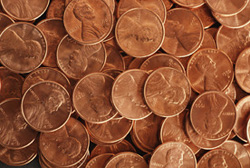 This is the sixth part of a multiple part series taking a deep dive into our current political and economic crisis in America. Partisan politics, unfettered corporate spending and recklessness along with a shift in our social acceptance of debt, is having far reaching and potentially devastating affects on our way of life, on the American Dream. With each installment we will take a closer look at some of the major pieces of this very complex puzzle and try to understand them and bring them into perspective. Use this opportunity to take a broader look on the political and social economic state of America and how each of us, as a small pieces of the puzzle, can make a difference.
In Debt or Indentured: The Middle Class
The American middle class has evolved from a powerful voting block with a determination to succeed, advance their prosperity, and their posterity; into a class of Americans controlled by debt. Debt and fear has become the reasons middle class Americans continue to stay in dead end jobs, constantly going to work hoping that they can keep their job for another day. They will lose everything if they cannot keep their job. Worse yet, there are hundreds of thousands of Americans that will continue to work in a job because of their health and without their job, they will lose their health insurance and again will lose everything. The American middle class has allowed themselves to slip into a state of indentured servitude where they have become subservient and endowed to the corporations wielding the power in the United States.
Indentured servants are not a new idea in America as they were the forerunners of slavery in the South where the few possessed the majority of the wealth and land. These English land owners needed workers to cultivate the cash crop tobacco. England had a large population of poor living in filthy conditions on the streets in almost every city. The British government worked with the American colonist landowners to create incentives for people to have their travel paid for, room and board cared for upon their arrival in America, and all in exchange for working off the debt that was accumulated through manual labor on plantations. This was the start of an American dream. During this time period, there was very little land that could be acquired in England. If the indentured servants were able to repay their debt through their labor, the English government declared that they would be rewarded with land in the Americas. Thousands of English and Scots signed-up for the opportunity. Very few, however, were able to complete their servitude, with landowners changing contracts to ensure that the debt could never be repaid. The outbreaks of disease also added to their debt as payment was needed for medication or doctors to help them. The indenture servants were also working to gain land, which as a land owner entitled them to vote and be involved politically. For the few that were fortunate enough to survive through their servitude and looked to be a landowner, the English government decided that this land was proving valuable and declared that they could not give the land to the mere servants. This lead to an indentured servant revolt that was successful enough to take control of the Carolina Colony governor's residences. This victory was short lived and afterwards the plantation owners began to look for workers at they could hold with even less rights…slaves.
The American middle class carries many similarities with the indentured servants of colonial America. The American middle class is in a state of indentured servitude where they cannot escape from the debt that they have acquired. Just like their forefathers and foremothers who came as indentured servants to this country to follow their American Dream, this generation of middle class Americans are being required to work under fewer and fewer protections both from their employer and government. As well, this class of American indentured servants is without a voice in their government. Though the American middle class has the right to vote, it is not used to its potential to radically demand change. The middle class does not seem to carry the will to sustain pressure on their representative to work help workers in taking on the behemoths of society. The rules continue to change in favor of big business and the indentured servants' voice is stymied again. The American middle class has developed laryngitis and has lost its voice in demanding social change.
That's it for this part of In Debt or Indentured. We hope that this has given you some important things to think about. Use some of what you have learned here to look beyond the mere message our politicians are presenting to what the ramifications of these actions has on all of us Americans. Our country started down a slippery slope over a decade ago. We seemed to have stopped the free fall it had become, but do not fool yourself. We are still on the precipice of another long fall. Let's just hope we all can learn, and grow, from the last spill we took.
Check back soon for the next installment of In Debt or Indentured.