In Debt or Indentured Part Three: Healthcare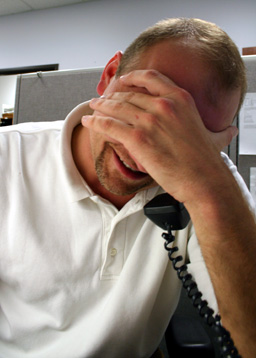 This is the third part of a multiple part series taking a deep dive into our current political and economic crisis in America. Partisan politics, unfettered corporate spending and recklessness along with a shift in our social acceptance of debt, is having far reaching and potentially devastating affects on our way of life, on the American Dream. With each installment we will take a closer look at some of the major pieces of this very complex puzzle and try to understand them and bring them into perspective. Use this opportunity to take a broader look on the political and social economic state of America and how each of us, as a small pieces of the puzzle, can make a difference.
In Debt or Indentured: Healthcare
Understanding the debt that will be incurred through education, a mortgage, and credit cards to a certain extent can be prepared for or at least decided upon as the benefit outweighing the cost of the debt. The unexpected has become another trove of debt for the American middle class especially in the form of health care, health services, and chronic illness. The Washington Post columnist Sarah Lovenheim in her article titled "New Study: Bankruptcy Tied To Medical Bills" reported that as of 2007 sixty-two percent of all bankruptcies in America were related to medical expenses. Within that sixty-two percent is a surprise, eighty percent of those that filed for bankruptcy were covered by insurance (Lovenheim). Even though many middle class families feel that it is critical to have health insurance to protect them and their families if sickness or an accident were to strike, this insurance oftentimes will not cover the entire cost of the care required. Couple the out of pocket cost to afford health care insurance with the deductible costs if the insurance is used, and add in the maximum payment from the insurance company, then compound this all with the rising number of Americans living with chronic illnesses and a picture of a middle class struggling to hold on to a system that is failing them clearly emerges. Again like college grants, Medicare and Medicade have been established  to assist the elderly and the poor a while the middle class is left holding debt for all of their expenses since they make too much for help from the government and not enough to afford the care they need.
Healthcare in this country is a huge problem and we will look at this topic specifically at a later date. For now, just understand that sudden, unexpected and even protected healthcare issues can be absolutely devastating to Americans on top of everything else we must endure.
That's it for this part of In Debt or Indentured. We hope that this has given you some important things to think about. Use some of what you have learned here to look beyond the mere message our politicians are presenting to what the ramifications of these actions has on all of us Americans. Our country started down a slippery slope over a decade ago. We seemed to have stopped the free fall it had become, but do not fool yourself. We are still on the precipice of another long fall. Let's just hope we all can learn, and grow, from the last spill we took.
Check back soon for the next installment of In Debt or Indentured.