In Debt or Indentured Part Two: Education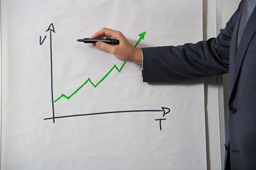 This is the second part of a multiple part series taking a deep dive into our current political and economic crisis in America. Partisan politics, unfettered corporate spending and recklessness along with a shift in our social acceptance of debt, is having far reaching and potentially devastating affects on our way of life, on the American Dream. With each installment we will take a closer look at some of the major pieces of this very complex puzzle and try to understand them and bring them into perspective. Use this opportunity to take a broader look on the political and social economic state of America and how each of us, as a small pieces of the puzzle, can make a difference.
In Debt or Indentured: Education
Another way the many middle class families have come to see the equity in their house is as a way to afford higher education for their children. As tuition prices for university and college educations have continued to explode, it became unreasonable for American families to be able to just save their way to a higher education for their children. Instead of demanding intervention from their government, the American middle class looked to their hidden savings in the form of home equity. For those that did not own their own home though the options dwindled to scholarships, grants and loans. With availability limited for students to receive scholarships and grants, many students are forced into borrowing in order to gain their degree. Writer and Editor Marcia Clemmitt dives into the ways which college pricing and affordability have changed over the past three decades in her report "Student Debt Is the College-loan System Fair?" Clemmitt observes, "Many analysts call current education-debt level truly alarming, arguing that college loans saddle students with long term burdens that can affect their choice of jobs and ability to shoulder other responsibilities such as mortgages." The fear of analysts exemplifies that, as soon as, those students graduate from college, they have debt already strapped to their backs. Interestingly, these analysts are not only worried about the graduates' ability to chose the job they want but the analysts are concerned that these students will not be able to get into the next big debt adventure for many adults…a mortgage.
The facts behind rising college costs are murky at best, but much has been attributed to state budget constraints and rising costs for services. Regardless of the reasons for the ballooning costs, student loans have far exceeded them by rising 375 percent from 1982 to 2005 (Clemmitt, 879). The debt being incurred by middle class Americans is phenomenal with total college debt surpassing America's credit card debt in 2010 (Tompor). Part of the reason that college debt has become such an issue for the American middle class families is because there are safeguards in place for low-income families where they qualify for government grants and financial assistance. On the other hand, most middle class families do not qualify for these subsidies from the government and are instead made to rely on loans to pay for their further educations (Clemmit, 880). This has meant the cost to graduates has been growing substantially and as reported by Justin Pope for The Huffington Post titled "Average Student Loan Debt: $25,250" the debt for the average student is a large burden to leave school with. Graduating students were also met with nine-point-one percent unemployment (Finnegan). Priming students to become accepting of debt has been what the American middle class has come to embrace as their trade-off for participation in the American Dream.
That's it for this part of In Debt or Indentured. We hope that this has given you some important things to think about. Use some of what you have learned here to look beyond the mere message our politicians are presenting to what the ramifications of these actions has on all of us Americans. Our country started down a slippery slope over a decade ago. We seemed to have stopped the free fall it had become, but do not fool yourself. We are still on the precipice of another long fall. Let's just hope we all can learn, and grow, from the last spill we took.
Check back soon for the next installment of In Debt or Indentured.