In Debt or Indentured Part One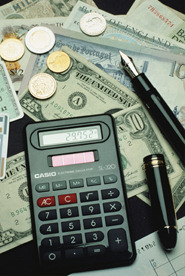 This is the first part of a multiple part series taking a deep dive into our current political and economic crisis in America. Partisan politics, unfettered corporate spending and recklessness along with a shift in our social acceptance of debt, is having far reaching and potentially devastating affects on our way of life, on the American Dream. With each installment we will take a closer look at some of the major pieces of this very complex puzzle and try to understand them and bring them into perspective. Use this opportunity to take a broader look on the political and social economic state of America and how each of us, as a small pieces of the puzzle, can make a difference.
In Debt or Indentured – Introduction
The American middle class is now swimming in debt that is pouring in from every direction. The middle class is faced with stagnant wages coupled with inflationary prices on energy and food, health insurance costs that continue to grow well beyond the rate of inflation, education debt, exorbitant cost of child care, and a dwindling number of well paid job prospects even for those that have higher education. These aspects coupled with The Great Recession have driven workers to stay in jobs that demand longer hours and with more tasks at the same rate of pay. Fear of unemployment and the debt that they owe has driven many American middle class workers to feel lucky to just have a job. They do not speak out because of their debt that they owe on credit cards, car loans, mortgages, and the steadily rising educational debt incurred by today's students. With bankruptcy law changes that were heavily lobbied for by the banking industry and credit card industry, have made it virtually impossible for average Americans to qualify for bankruptcy bargaining to reduce the most of common middle class debts.
American household debt has been on the rise as credit became more available to middle class workers during the mid 80's, 90's and the first half of the 2000's. With this new access to credit the Americans middle class families just as their government began to spend well beyond their means. Associate professor and Department Chair of Personal Finance and Planning at the University of Missouri Robert O. Weagley reported in an article for Forbes Magazine titled "Big Difference Between Chinese and American Households: Debt" that "The average US household debt is 136% of household income […] if we include federal borrowing, the United States number increases an additional $109,792 per household, to $224,303 per household or 266% of average household income." This is a dramatic number that demonstrates how the American middle class has become reliant on cheap credit and borrowing. Professor of Economics at New York University Edward N. Wolf explains in his working paper "Recent Trends in Household Wealth in the United States: Rising Debt and the Middle-Class Squeeze—An Update to 2007" that "Indebtedness, […] skyrocketed in the early and mid-aughts [2000's]; among the middle class, the debt-to-income ratio reached its highest level in 24 years." Acquiring debt in America has not only established a way for Americans to live outside of their means through the use of credit cards, it has become blasé to go into debt in order to pay for a college education, afford transportation, buy one's house, and even make daily necessity purchases. This has not always been the case in America.
Credit card debt in America exploded during the 1990's through to the beginning of the Great Recession when credit became scarce and liquidity dried up as banks became unwilling to even loan to each other in fear of what bad debt the other bank might be holding. During this time period of easy qualification and exorbitant credit limits being doled out America's binged. Writer Susan Tompor reported in her 2010 USA Today article "Student loan debt exceeds credit card debt in USA" that revolving credit in America stands at $828 billion, this included credit card debt. As Americans have become more accustomed to hearing numbers in the trillions, this number may have lost some of its sticker shock, but to put that into prospective, this is $2,760 owed by every man, woman, and child in America (based on a citizen population of 300 million). Although new lines of credit have been reduced following the financial collapse in 2008, existing borrowers have continued to use their credit cards. Karen E. Dynan and Donald L. Kohn said it well in their Federal Reserve report, "The Rise in U.S. Household Indebtedness: Causes and Consequences." Dynan and Kohn claim "substantial evidence suggests that households are not always fully rational when making financial decisions" when discussing the American willingness to go into debt. Though Dynan and Kohn are primarily focused on housing debt they identify one of the reasons Americans have been willing to use credit cards so frivolously. The drastic rise in housing prices through the 1990's into the mid 2000's gave a false impression to many middle class American families that they were richer than they actually are (Dynan and Kohn, 6). By seeing the equity in their housing as actual banked money, many middle class Americans lived well outside their means knowing that they could refinance or sell their home and still end up with a net profit overall. This of course turned out to be a folly when housing prices plummeted during the economic down turn leaving many home owners upside-down in their mortgages.
That's it for this part of In Debt or Indentured. We hope that this has given you some important things to think about. Use some of what you have learned here to look beyond the mere message our politicians are presenting to what the ramifications of these actions has on all of us Americans. Our country started down a slippery slope over a decade ago. We seemed to have stopped the free fall it had become, but do not fool yourself. We are still on the precipice of another long fall. Let's just hope we all can learn, and grow, from the last spill we took.
Check back soon for the next installment of In Debt or Indentured.