President Barack Obama Weekly Address December 30th, 2012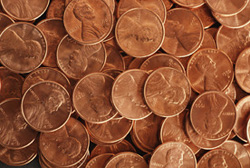 I hope everyone has had a good holiday season, and I hope that it continues!
Here is this weeks President Obama's weekly address to the country. As expected it is still focused on the Fiscal Cliff as Congressional Republicans still fail to do their jobs. They are still fighting for the rich and ready and willing to screw the other 98% America for them once again. It is depressing but it is not unexpected. It seems we are stuck in a quagmire with the GOP with little hope of any real solutions. Thankfully, this debacle should stick in American minds like the Debt Ceiling talks did. So when the mid term elections come around we can finish kicking these obstructionist idiots out of our government.
Please do not buy into the standard 30 second broken record BS speech that Beoner has been giving daily. The Democrats have been offering a mountain of solutions for two years, not two months, but they are just dead set on not letting them get anything done. In turn the GOP and Republicans continue to screw us and America. It is become painfully obvious they are not patriots. Doing the best thing for 2% does NOT HELP the 98% of the country it screws. If they were real patriots that loved America and their people they would be fighting for the 98%. So keep that in mind as we zip off the Fiscal Cliff. Unless of course you like to watch America's economy crash and burn. If that is the case, keep voting Republican. If you want to real progress, vote for people that have a chance of compromise and working for the greater good of our country.
Happy New Year.
Here is President Barack Obama's Weekly Address for December 30th, 2012