Flipping the Issue on Women's Health Care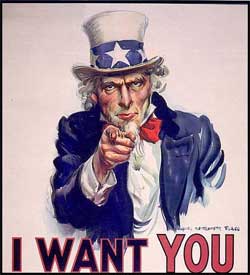 At times I find myself amazed, confused and simply dumbfounded by the sheer amount of ignorant rhetoric that is spewed out by our politicians in defense of idiotic, sexist, racist, and amoral political ideals and political policies.
The particular political issue that has gained so much ground is the recent attack on women's health care and health services. It boggles my mind that so many can so easily dismiss decades of health care advances. It seems ridiculous to even suggest some of these things let alone honestly campaign and push legislation to legitimatize these fringe ideas.
However, I realized that maybe it doesn't seem insane to those that cannot comprehend women's health care or the system that so many have tried so hard to get in place for them. Even with all of these health services, women's health falls way behind that of men's health care. There's a debate about whether rape victims should receive care but erectile dysfunction is covered without question in men's health care.
So I thought if we flipped the political issue around, maybe then it would help give us a more appropriate perspective. I find that looking at the other side of things can often help to give a valuable point of view.
Men's Health Care – Draining a Nation
For far too long we have wasted billions of dollars on insurance premiums for men's health care. There are several areas I can identify which would save us all money.
End Vasectomies
Not only are vasectomies an affront to the natural order of things they are also incredibly costly. Vasectomies are so common that anyone can stop by their doctor's office, grab a vasectomy, and then head off to a weekend of infidelity or even (shall I say it?) responsible sex. If we pass legislation to severely limit, and in many cases eliminate vasectomies, we will not only be saving a lot of money each year, we will also be able to stop the deviant behavior of men who have easy access to vasectomies. Men should not be having sex except to procreate anyway, so why is this procedure necessary?
In the extreme case that a man does want a vasectomy, the option could still possibly be available, perhaps in a more "liberal" state. After taking a class about the hazards of vasectomies, the patient would need to submit to a trans-rectal proctologic ultrasound exam to determine his health and sign a form indicating that he agrees that he is a horrible person for taking charge of his own reproductive future.
Stop Wasting Our Money On Drugs
For far too long, we as a nation have subsidized our male neighbors' drug habits. We must, once and for all, put an end to the distribution and use of erectile dysfunction medication. Erectile dysfunction is a contrived term by the drug industry to push drugs out to millions of men.
Insurance companies should no longer cover this drug and people with erectile dysfunction should be classified properly as sex addicts in need of rehab. If they are found to have legitimate issues, and aren't just dirty sluts, then it's just a sign from "on high" that they shouldn't be so immoral.
Make It Illegal for Businesses to Cover Men's Birth Control
Even though very few men take on the responsibility themselves to have birth control, there are a few that do, and science may someday make it easier. For those few who do take their reproductive responsibility seriously, we need to make sure that they have an incredibly difficult time getting insurance, and if they do it should be very expensive for them. Insurance companies should pay for the birth and care of their unplanned children instead of the vastly cheaper cost of preventing unwanted pregnancy.
Stop Covering the Treatment and Management of STD's
Let's face it; if a guy gets an STD, he deserves it. Because he was obviously acting irresponsibly and he got what he deserves. However, the poor woman who gave him the STD should have the treatment covered by insurance. As mentioned earlier, men are dirty sluts, but women… well, girls will be girls, am I right?
Sexual Education
All sexual education programs need to be eliminated. Millions are wasted every year helping to teach men sexual education and sexual responsibility.
The best way to handle this topic that no one wants to talk about is to pretend it doesn't exist. If sex doesn't exist then we do not need to teach our children about it. We can just handle it like that troublesome evolution thing: put your fingers in your ears and say, LA LA LA! That should take care of it.
Outlaw All Sexual Adult Establishments
When it comes right down to it, all of the above problems can be totally avoided if there is nothing to enable this sick, deviant behavior of a sexually active male. We all know that if there were no gentlemen's clubs, pay per view channels, or triple fold outs in magazines there would be nothing to worry about.
So as long as we make sure to criminalize PG-13ish content and above we will no longer be enabling men to cause this tremendous burden on our society. And our country will be saved. Be sure to encourage violent behavior in our young males, however. After all, they will need to blow off some steam.
To The Ladies
And don't you worry, women of America. You are the favored gender. You are entitled to all the health care you could ever ask for, all the drugs to increase your pleasure, and there is no question that you have the right to make decisions about your body, your health, and your future. Of course, those choices are between you and your doctor! The government would never dream of interfering with these decisions. It's the men that are the problem. We have to keep those dirty sluts in line.