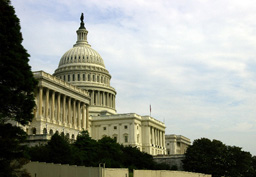 I would find it amusing were it not so appalling that people support the idea that the struggles between Democrats and Republicans are simply matters of belief. These problems are a matter of facts. Republicans ran on a platform of jobs and the economy. Since taking office in January the Republican led House of Representatives has rallied behind social issue after social issue while doing everything in their power to make sure taxes on corporations and the wealthiest Americans were kept at record lows.
It is a fact that corporations are sitting on some of the largest stockpiles of cash in American history. It is a fact that the wealthiest 4% of Americans have an effective tax rate lower than the 1950s and lower than the vast majority of their fellow citizens today. It is a fact that those who the Republicans have deemed "job creators" are doing very, very well despite the perceived economic climate when, in fact, very few jobs have been created. It is also a fact that if we do not raise the debt ceiling we will only worsen our economic climate. In fact, the Republicans (who I will remind you controlled the White House and both houses in Congress for six years) raised the debt ceiling ten times. Ten times they raised it, and now they are playing politics with the one time when it looks imperative that we raise it again.
The Suffering American People
The fact is most Americans are suffering. Why aren't our Republican friends worried about tax breaks for the 90%? Our roads and bridges are crumbling. Why aren't our Republican friends talking about improving America's infrastructure? We are paying 20-40% to export our goods to countries like India and China, while only charging them 2-4% to import them to America. Why aren't our Republican friends concerned about trade inequity?
Rep. Jared Polis actually proposed legalizing and taxing online gambling and marijuana as a solution. Why aren't all solutions being considered? Why do we have to have things one way or the other? Why can't we have spending cuts AND tax increases? Surely if one of these solutions will get us out of our current financial situation, utilizing all of them will get us out faster.
While it is not a fact, I think that both parties have failed us. Unfortunately we do not have a strong 3rd party. Until we do we must vote for the "lesser of two evils" so to speak. If you take out your own long held political beliefs, look at the facts, remember that social issues are not really in the realm of a limited government, and vote for who actually has a plan and agenda to help you, then you will very clearly know who falls into the "greater of the two evils" category.