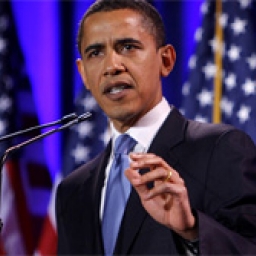 The Presidential Debates have been scheduled and their formats and topics have been chosen for the 2012 Presidential Election season.
I always look forward to these Presidential Debates because we get to see what the candidates are going to say and they are put on the spot, and face to face, with all of the political rhetoric that they have been firing at each other for months. Not only do they have to answer the questions that are presented by the debate moderator they often slip these other counter points into their responses. More often than not it seems to draw the presidential candidates into a more real and genuine response instead of those that are tailored by their publicist.
The Republicans have Mitt Romney as their candidate this year and I really do not feel that he is going to be up to the challenge of truly and honestly competing with President Obama at the podium. These Presidential Debates should be very interesting and unless Mitt Romney begins to truly solidify his platform beyond the catch phrases he is going to be in a world of trouble come these Presidential Debates.
I have discussed these Presidential Debates with many others and they seem to feel that though President Obama will likely dominate the Presidential Debates they are not going to be nearly as interesting as they might have been with Rick Perry or Herman Cain. Both of which have incredibly interesting personalities which may have been far more entertaining. What are your thoughts on these debates?
Regardless of who you are supporting in the upcoming elections it is important to watch these as they should help you forge your opinions come the general election. Mitt Romney is going to have to get studying and practicing for these debates because he is going up against a skilled and seasoned challenger who many agree is a master of debating.
2012 Presidential Debate Information
The Commission on Presidential Debates has announced the formats for the 2012 presidential and vice presidential debates, each of which will be 90-minutes long. Moderators will be selected in August.
First presidential debate: October 3, University of Denver, Colorado: Domestic issues, questions selected by moderator.
Vice presidential debate: October 11, Centre College, Danville, Kentucky: Domestic and foreign issues, questions selected by moderator.
Second presidential debate: October 16, Hofstra University, Hampstead, N.Y.: Town-hall meeting format with questions from undecided voters.
Third presidential debate: October 22, Lynn University, Boca Raton, Florida: Foreign issues, questions selected by moderator.
Make sure to tune and and watch these important debates Presidential Debates. We often get some real insight into what and who these presidential candidates are and what their platforms and plans are for the United States of America for the next four years. Even more importantly, we often see who is not going to be up to the challenge of being the President of the United States.