Supreme Court Sunders a Century of American Progress
Over the last couple of years the Supreme Court of the United States of America has destroyed protections that have been in place for a hundred years or more. In several short but brutal strokes, the Supreme Court has made meaningless the suffering of countless Americans who fought back against discrimination, lack of representation, and persecution. The recent appalling decisions of the Supreme Court defy logic, fairness, and have strayed far from what America is supposed to be.
Citizens United and Private Contributions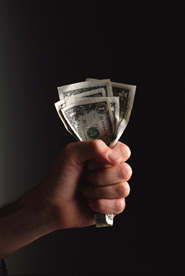 We have known. K N O W N. That money is an absolutely corrupting and destructive influence in politics and governments. I'm not saying we have figured this out in the last couple years. We have known this for thousands, yes, THOUSANDS of years. This practice of plutocracy has destroyed countries, nations, and entire empires of humans. That is why we have had laws to limit and highly regulate what money gets funneled into politics. These limitations have been fairly effective over the last hundred years. We have, for the most part, truly had a democracy where the average American people mattered in politics. But the Supreme Court ruled that corporations may contribute to political campaigns, basically ruling that corporations have the same rights as people in regard to free speech, and more chillingly, giving corporations the go-ahead to buy politicians, and thus, elections. This decision has got to be one of the most destructive to American democracy.
How can the Supreme Court of America come to such a terrible and obviously flawed decision?
And instead of learning from the consequences of their ruling, they made another ruling to make sure the country is run by the rich and that democracy will no longer be decided by individuals, ruling to lift the limit that individuals can donate in politics. In fact, this changes America from a democracy, to a plutocracy.
Democracy: A system of government by the whole population or all the eligible members of a state, typically through elected representatives.
Plutocracy: A country or society governed by the wealthy.
This is simply horrifying.
Voter Rights Act Ruling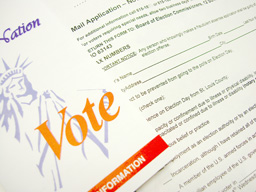 The Supreme Court argued that racism is no longer a problem in America so there is no need to have voter law protections. This is an absurd line of thinking.
First, racism is alive and well in this country. It is far from being gone. If anyone fails to see racism, it is because they are actively ignoring it.
Second, many proposed voting laws have been struck down by these voter protections. These laws were not drafted 20 years ago. They were struck down in the very same year as being obviously and overtly intended to make it harder for certain races to vote. On tape, at press conferences, and speeches around the country, republicans ACTUALLY stated their intent to keep certain voters from the polls.  Here is a great article showing many cases of voter discrimination. It is worth the time to read.
One of the most notable pieces of evidence that this Supreme Court decision was a grave mistake was that as soon as the decision was announced, the state of Texas 'immediately put into effect' the very voting right laws that had previously been blocked by the Voting Rights Act for racial targeting.
Supreme Court Strikes down the Separation of Church and State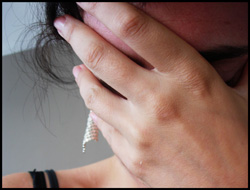 In yet another mind boggling decision the Supreme Court has said that it is OK to hold religious prayers in government meetings.
Though the Constitution doesn't explicitly mention the separation of church and state, it is accepted that the founding fathers intended for this separation.
And indeed, this separation has been important for fairness and inclusiveness. When the government stays out of religious organizations and vice versa, there is one less agenda involved. This most recent ruling is chilling, as is Justice Anthony Kennedy's answer that if you don't like it, you can just leave the room: "Should nonbelievers choose to exit the room during a prayer they find distasteful, their absence will not stand out as disrespectful or even noteworthy" This is such a juvenile and ignorant response to come from a Supreme Court Justice, and Justice Elena Kagan pointed that out, but much more eloquently.
Regardless of whether you are a Christian or not, prayers have no business in a government meeting, where people of all faiths or none should be recognized as equal contributors to the democratic process, and all should feel welcome. The core of democracy is a government of people, not of religion.
It seems such a simple concept to empathize with another and their point of view. This is a perfect example of this Supreme Court's inability to do that. If the five majority justices are unable to empathize with people who are unlike themselves, it is obvious they are terribly underqualified for their jobs, since empathy is the primary trait one needs to judge fairly. How might they feel if they were the one Jew, Muslim, atheist, or other non-Christian person that was effectively being ostracized at one of these meetings?
Supreme Court Supremely Dysfunctional
The Supreme Court is no longer fulfilling the purpose of being unbiased judges. The Supreme Court is no longer the moderators of what is morally right, fair, and lawful.
Either they are so out of touch they no longer possess the skills to accurately see and judge the REAL America we live in, or they are so blatantly partisan and pushing an agenda it is sickening.
I almost want to think they are ignorant, because maybe they would have an excuse and could be educated. Unfortunately, I know this isn't the case. You do not become a judge, let alone a Supreme Court judge, by being an ignoramus.
How to Regain a Just and Fair Supreme Court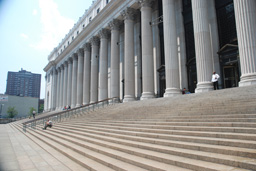 These Supreme Court Justices are obviously and overtly pushing a right wing agenda. This is terrifying. I come to this conclusion because America is so polarized right now the choices of a "side" are obvious. The choices of Supreme Court judges should NOT be obvious. In fact, in this time of extreme polarization the Supreme Court Judges should be a mystery. They should surprise us with every decision finding the middle ground. Sadly, this is not the case.
But what can we do? Seeing the corruption all the way up and including Supreme Court members tells us that the problem with America is systemic. With systemic problems we must change the system.
The first step would be to open the mystery of the Supreme Court by allowing cameras in the court. This should not be set up like a frantic press conference of a Hollywood star having an affair. Instead, it should be a CSPAN-like feed with static, always on, cameras that show us, the people, how the Supreme Court comes to its decisions. This would help us understand the how and whys behind their decisions. We could also uncover possible issues that could be corrected and the court enhanced to be more fair, moral, and efficient.
Next, lifetime appointments need to be eliminated. This is the ridiculous way that political parties "rig the system" in their favor. The effects of these appointments last for years and do terrible harm to our country. Terms should overlap major elections so no matter who is on the benches they will be judging and ruling for what is right and constitutional, not along party lines.
Finally, I would like to see more and more people take an interest in what the Supreme Court does. Many of us find it hard to keep informed and up to date on some of the most important decisions that affect us. Once more are staying informed on what the Supreme Court is doing, then those can take better educated actions to make sure that their votes, their conversations, and their lives are influenced by being better informed.
Ultimately I think that the people of America still have enough power to make the changes to America that truly benefits our society. If we do not exercise this right, we will be surprised to find that we have given up our rights, without a peep, while the people we trusted with our rights give them away.