National Voter Registration Day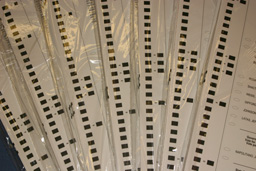 Today is national voter registration day! Make sure that you are registered to vote so you can participate in the upcoming presidential election. No matter who you are, what your political affiliation is, you should be absolutely sure that you are registered and ready to vote.
It is our belief here at People Politco that everyone that is eligible to vote should vote. It can be hard to be excited or be involved in politics. However, it is something that affects us all. It may not feel like it does at times but the decisions and actions our politicians takes directly affects us so in turn we all need to be directly involved in politics.
There have been a flurry of voter laws that have passed recently to purge out registrations voter eligibility. Regardless of your thoughts on this recent voter purge it is absolutely vital that each and every one of us makes sure we are registered and ready to vote.
I have already re-registered. Despite my constant participation in elections and making sure that I was active and up to date these voter purges has affected me and my house hold. I say this because I want everyone to make sure they register to vote. Even if you are pretty sure that you are, make sure you go and verify that you are still registered to vote. It has been amazing how many people that I know have been actively involved in the elections have had their names removed from being eligible voters.
Most states have a place you can check your voter registration. You should be able to just search for voter registration in your state. This should get you started. It is very easy with most states and will only take a few minutes.
Just make sure that you do not hesitate to get registered to vote. Each state has different deadlines but all of them are coming up. So get out there and make sure that your get registered to vote. While you're at it make sure that those in your household, your friends and co-workers register to vote as well.
The more each and every one of us participate in this democratic America the more democratic it will truly become.