Donald Trump Grabs America
Trump Grabs America – 45th President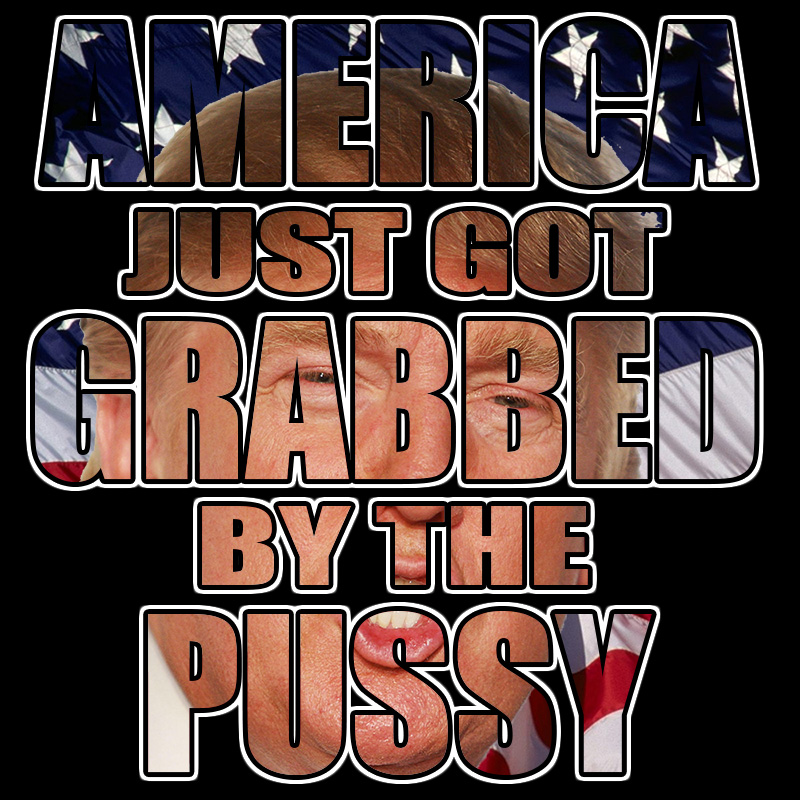 Trump grabs America in a black and white version for scaled readability.
Please Post These Everywhere – Trump Grabs America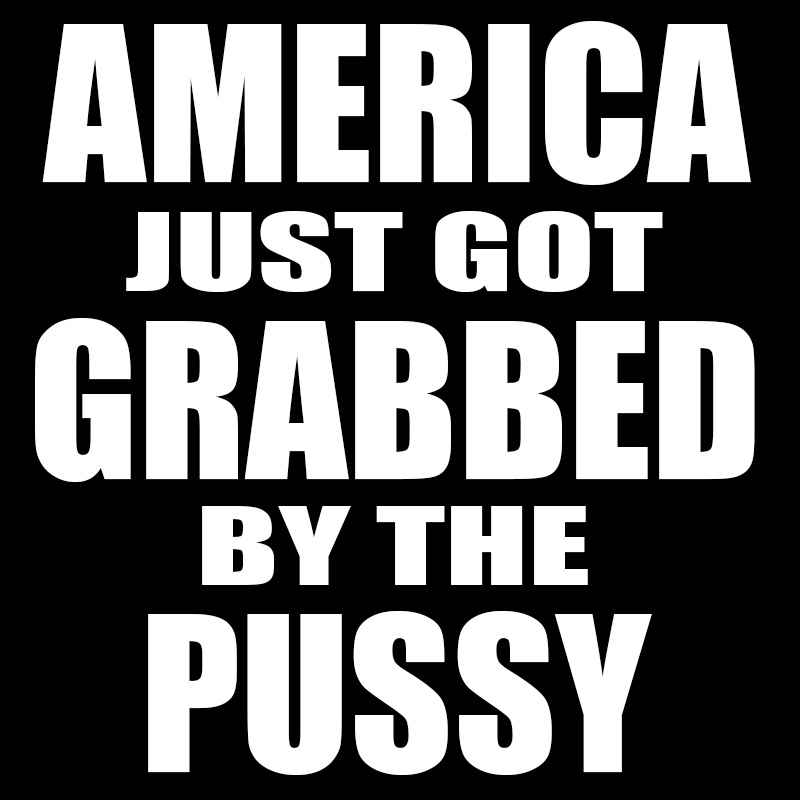 Use this, and any other means at your disposal, as a form of non-violent protest. Now, more than ever, the citizens of this country need to stand up and shout out against evil, corruption, sexism, misogyny, sexual assault, bullying, anti-intellectualism and general lack of morality that is sweeping into acceptance with Donald Trump's win. His swearing in is an all too real sign of the trouble that America, and the world, is in.
Our world just got grabbed by an absolutely awful individual. He now has the power to actually ruin it instead of just being a stain on it. So fight to take it back. Anyway you can.
Post this image everywhere on social media. It is a small step. But we must keep telling the world and those in power that we are not ok with a president that was just sworn in even though he was caught on tape bragging about sexually assaulting women.
We can't continue down this path.