Divided We Fall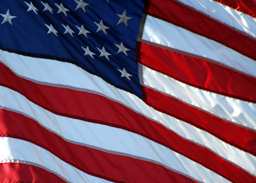 We are a nation of people that has become incredibly divided and have been for some time. We have fallen from our perch at the top and we continue to sink lower. Our economy is floundering. Our politics is poisonous. Our news has turned into corporate spokes people pushing the agenda's of private corporations and not the agenda of its people it is supposed to selflessly serve.
Our country is broken folks. It is not just annoying. It is not just frustrating. It does not just have a problem or two. America is broken and failing on many, almost all levels. Our education system is failing our children. Our economy is failing is people. Our military is failing our wars. Our intelligence is failing our security. Our politics are failing its people. Our fear is failing our freedom. You are failing your country. I am failing our country.
Not anymore.
I am a patriot. I love this country. I love this land I have grown up in and I have quietly stood back and watched it slowly crumble around me. I have sat quietly by while this country and its people rot all the while covered in an illusionary blanket of the American Dream.
Not anymore.
I am a middle class American. I live in the middle of the country. My income, my family and my life fall right into what middle class is. The problem is I see fear, panic and destruction all around me. Often of those that are as well off or more then I am. I see them losing their jobs. I see them losing their houses. I see them losing their pride, their determination and their hope in America.
This I cannot tolerate anymore.
We have all been fed an illusion of security and eventual happiness should we just hold onto the false promise that some day we will magically become one of the upper 1% of the country that holds over 90% of the wealth. [1] We hold to these hopes even while our jobs are taken. We hold to these hopes when our houses are taken. We hold to these hopes when we watch our friends and family die from treatable, preventable diseases.
This I will not abide anymore.
How does one like myself fight back against the corruption, the greed, the seemingly insurmountable barrier that is the multi-billion dollar corporate juggernaut?
I started www.peoplepolitico.com, a place those people stuck in the politico center can have their voice.
These corporations that are controlling our, my, your, political system can throw billions of dollars at our government but where we can match them, dollar for dollar, blood for blood is with our vote.
One person, one vote.
Your one vote could literally be worth billions of dollars of misinformation campaigns. Your one vote can bring you happiness now, not maybe later. Your one vote can turn the tides of the corporate behemoth more surely then all of the money they throw at a lie and illusion will not shatter the truth of an educated, voting public.
In the days, months and years to come I, along with the other great writers of peoplepolitico.com hope to help you stand up and bring your voice to the voting booth. We will work to provide perspective and insight from the vast majority of American people that are stuck in this toxic politico environment.
Our pledge to you is to be as factual as possible and site our sources. As sad as it is to say we hope to bring you news and information our free press has largely failed to do. Our focus will be on politics but we may venture into other areas should we feel they are relevant.
The sad and simple truth is that if all of the voting American people kept up to date on the workings of America and voted for what would benefit them the most, now, we would live in a strikingly different country where so many more of us would be prosperous and happy.
So please visit us frequently. Bookmark our site, subscribe to the RSS feed and share us on your favorite social networks. We are you. Middle class American people just looking for the country we want.
Welcome to People Politico.